Who created Nardo Grey?
This colour was first created by Audi in 2013, which used it on its RS7 car.
When its RS7 was released, Audi also offered another grey, Daytona Grey, which was less successful than Nardo Grey.
This shade is named after the test track in Nardo, Italy, where the car was tested. The track is known for its high speeds and tight corners, so the name suits the colour perfectly.
What does Nardo grey look like?
This color is a dark gray, with a slight blue tint. It is very elegant and modern, and can easily be mistaken for an RAL paint, when the formulation of this paint is much more complex!
Indeed, when a colorist creates this color, he does not simply add White, Black. He needs other colors, like Ochre Yellow and Pink or Red, to give it its specific bluish aspect.
If you're looking for a gray color that's different from the rest, then Nardo gray is definitely worth considering.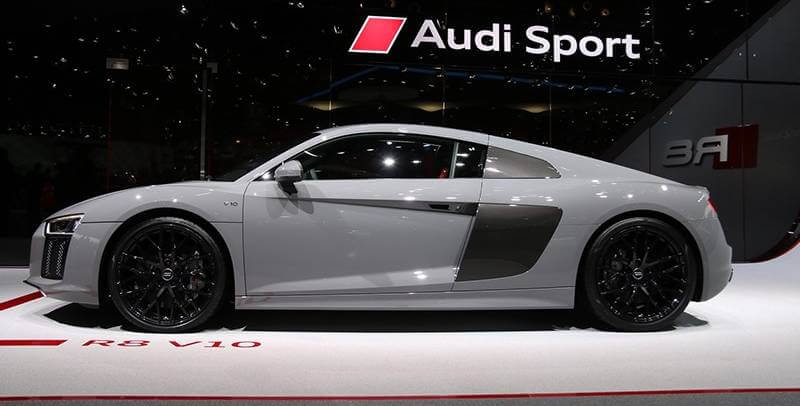 Why is Nardo grey so popular?
Nardo Gray is popular because it is unique and luxurious. It is a color that is often associated with power and sophistication, and it can easily make a car look more expensive than its true value. If you are looking for a car color that will make you stand out from the crowd, then Nardo Gray is definitely the way to go!
If you are looking to sell your car, don't hesitate to paint it Nardo Grey, you will have a chance to sell it for more 😉
The advantage of this shade is also that it is an opaque shade. This means that it can be done as a direct gloss or a varnish (clear coat) base.
This shade can be found at specialists in the online sale of car paint or in specialized stores.
This color is available in different formats, the main ones being :
Touch up pen (ideal for scratches)
Spray paint, solvent-based or water-soluble
2K spray paint (direct gloss polyurethane)
Direct gloss polyurethane paint can
Pot of two-layer paint (to varnish), solvent or water-soluble
The most demanding will of course choose the clear coat base option, which thanks to a body varnish will allow to obtain a very shiny, satin or mat finish (depending on the clear coat used).
What are the disadvantages of Nardo Grey?
Nardo gray can be difficult to match with other colors, so it's important to consider this before deciding to use it on your car or motorcycle. It is also a very dark color, which some people may not like.
As this color has also become very popular, some homeowners will look for another color so as not to have the "Mr. Everyman" shade.
Overall, Nardo gray is a luxurious color that is perfect for those who want to make a statement. If you're looking for something different, this might be the right choice for you!
What is the paint code for Nardo Grey?
The official Audi paint code is Nardo Grey LY7C.
Depending on the country where you are, it can be called Nardo Gray or Nardo Grey (in English), Gris Nardo (in French) or in its official language NardoGrau (in German).
What are the most repainted cars in Nardo Grey?
This is a difficult question to answer, as there are many variables that can influence how often a car is repainted. However, we can narrow it down to a few possible vehicles.
Although all vehicles can be painted Nardo Gray, most are luxury or sporty cars.
Since Porsche released a 911 GT-R with this color, it is not uncommon to come across other models of this brand repainted with this shade.
Many BMW, Mercedes, Nissan, Honda and other owners also choose this color.
The other manufacturers also have their Nardo Grey!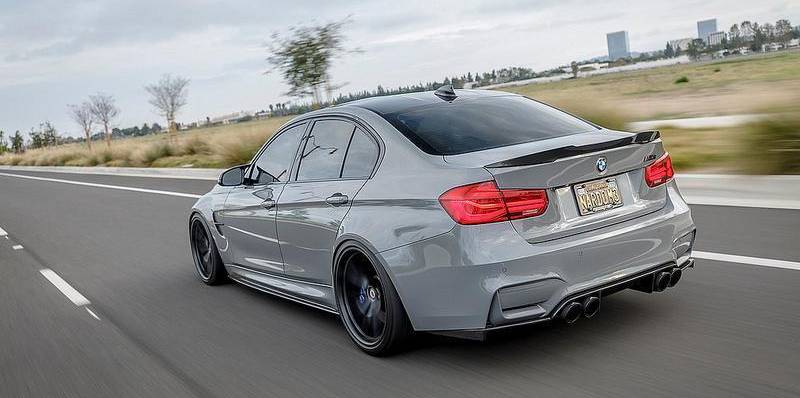 As mentioned above, the Nardo Grey shade has become ultra popular. So much so that all the car manufacturers wanted to come out with their own Nardo Grey as well.
At BMW, we can cite the Lime Rock Gray tint (paint code C39 / WC39) whose color is very close to that of Audi. All new BMW M3 or M4 now offer this color in their catalog.
The Wolf Gray Kia (Wolf Gray) color associated with the C7S color code is also quite similar to the LY7C hue. It can be found originally on Kia Stingers.
As for Porsche, they created a more different version of the original hue for the Porsche Cayman, with the color Artic Gray, referenced as MK7.
And do you have a nardo gray colored car? We would love to see it!
📸 Feel free to share a picture by contacting me from the contact form.
I'll be happy to share them on this page.